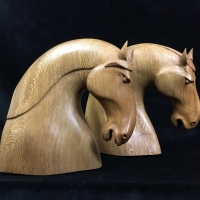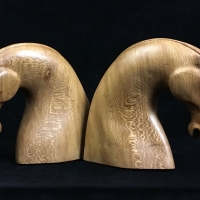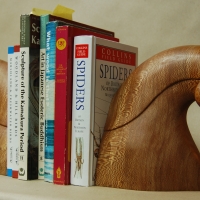 Tang Horse Bookends
Left and right-orientated bookends celebrating the vigorous horses of the Tang dynasty: Small heads; big, strong necks; glaring eyes and open mouths.
The bodies of these bookends incorporate lead so are heavy enough to support large books. As you'd expect such forceful Tang horses.
Material: Lacewood (London Plane)
Dimensions: Height: 7.5in. 190mm.
Price (pair): £ 1400 (plus VAT, shipping and insurance where applicable).