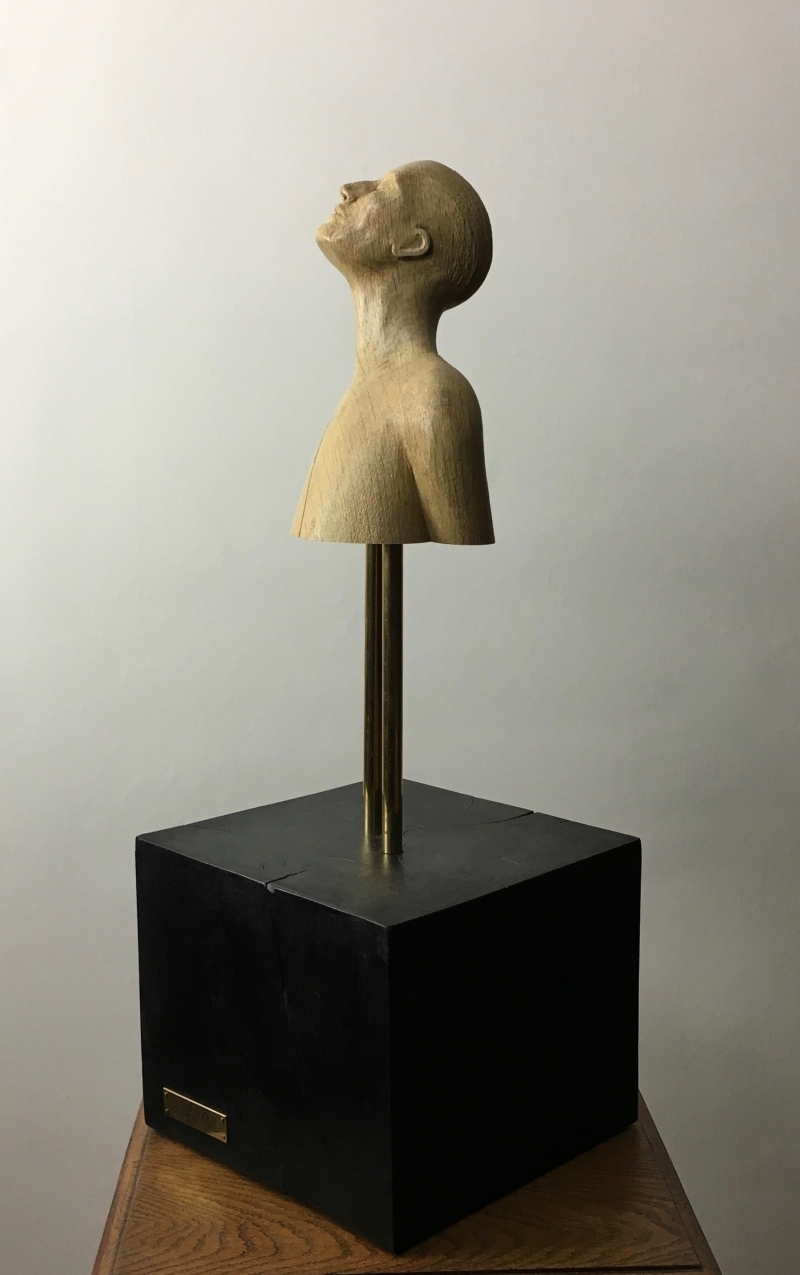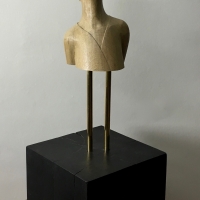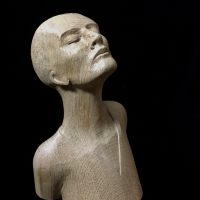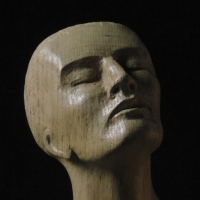 Stargazer
This feels very much like a self-portrait, but imaginary - I'm not nearly so good looking!
It's an inner-self portrait.
The Stargazer has his eyes closed so what 'stars' is he contemplating?
Material: European Oak. Beeswax finish. Brass supporting rods. Ebonised Oak base.
Dimensions: Height: 19.25in. 490mm. Base footprint: 14in. 355mm
Price: £ 2450 (plus VAT, shipping and insurance where applicable).